Our international Career Training programs provide English classes, important job skills and real-world placements in fast-growing industries.
We are currently offering the following career training programs:
Aviation and Pilot Training
School District 42 offers an Aviation instruction program for international high school and post-secondary students to complement their English studies in Canada. Students can attend regular academic studies in School District 42 during the day and take Aviation and Pilot training after school.  All training and certification follows Canadian Aviation regulations and is offered in partnership with the Pitt Meadows Regional Airport.
Learn about Isabelle's experience in this program: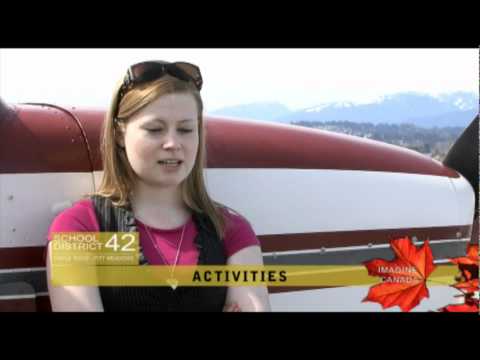 Type of aircraft and flying available
Seaplane
Multi-engine
Single engine
Helicopter
Mountain flying
Simulator training
Program Length
Basic Program Length:
30 HOURS: Aviation English (ICAO proficiency preparation program)
60 HOURS: Business English & Communications
120 HOURS: Business Systems & Procedures
60 HOURS: Ground School
Private Aviation License: minimum of 45 flying hours
Commercial Aviation License: minimum of 200 flying hours
Licenses and Ratings Available
Private aviation license
Commercial aviation license*
Airline Transport Pilot license
Night Rating
Instrument certification
Instructor rating
For more information, contact us.